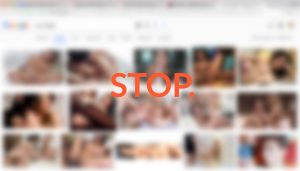 In this article you will find information how to protect iPhone or iPad devices so that surfing in the Internet is safe for the children. If you are looking for a solution how to block porn on iPhone or iPad you will find it below.
Smartphones became an inherent element of us all. Children interact with mobile devices and tablets from the first years of their lives. What seemed a breakthrough invention for us until a few years ago, became something quite natural in the world of the youngest ones.
Some parents are sort of realizing the problem and try to control Internet access on devices their children are using. It is more and more difficult as the kids grow and have their own smartphones and tablets which they may use outside home.
 Application that effectively blocks unsolicited content
DNS Override (available in App Store here) allows you to activate one of many available DNS profiles of verified and trusted providers like OpenDNS or Norton Connect Safe by simply two taps. What does it mean in practice? Upon activation of the Override option for the selected profile, the whole network traffic will be subject to secure filtering. In practice, it means for example effectively blocked access to services that contain porn or violence content or malware.
Before

After enabling DNSOverride
with OpenDNS Family Shield

Step by step manual
Open the app and select OpenDNS Family Shield (or other profile providing adult content filtering)
Turn on DNS Override switch to force this DNS profile for Wi-Fi and cellular (one-time $1.99 purchase is required)
Follow the steps shown on the screen to install the profile.